Introduction
I do model rocketry with my son, Leon. He has enjoyed the fire, noise and setup since he was 3. I think it's a good activity to introduce him to STEM over time. Since starting, I have always wanted to know how far up our rockets went. There are commercial altimeters, which are very practical and rocket-proven. However, where's the fun when it's all already made ?
Therefore, I decided to see how quick of a hardware setup could be done to get an altimeter fitted in one of my model rocket's payload bay.
My current payload-able rocket is a Quest Payloader ONE. It was an easy build and is big enough to fit a Lego minifig, which Leon really enjoys.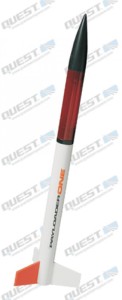 A while back, I had started design on a full socket inertial computer with 9DOF IMU and pressure sensor for altitude, all processed by an ARM Cortex M3 MCU. It turns out I don't have enough spare time at home to get back to this large of a project 🙂 Maybe when Leon is older… In the meantime, I thought I'd start with off-the-shelf components.
The requirements for the rocket altimeter are as follows:
Low-cost
Barometer-based: use absolute pressure to .
Highest resolution and accuracy possible at low cost
Powered by a rechargeable battery
Uses only COTS modules
Design
The design is based on three Adafruit modules:
The whole thing is powered by a SparkFun 3.7V LiPo battery.
The design is trivial:
Battery and LiPo backpack power the Trinket
BMP180 is connected by I2C to Trinket
Reset button clears the run
Trinket computes altitude
LED on Trinket will give-out coded altitude
To read-out the altitude, I plan to make a phone app that uses the camera and image processing to decode an encoded data representation formed by LED blinks. This way, I do not have to take the altimeter outside the body to read-out with wires, or add a bluetooth or other radio that is heavy and power-hungry. On the upside, doing image processing is fun 🙂
The basic block diagram is as follows: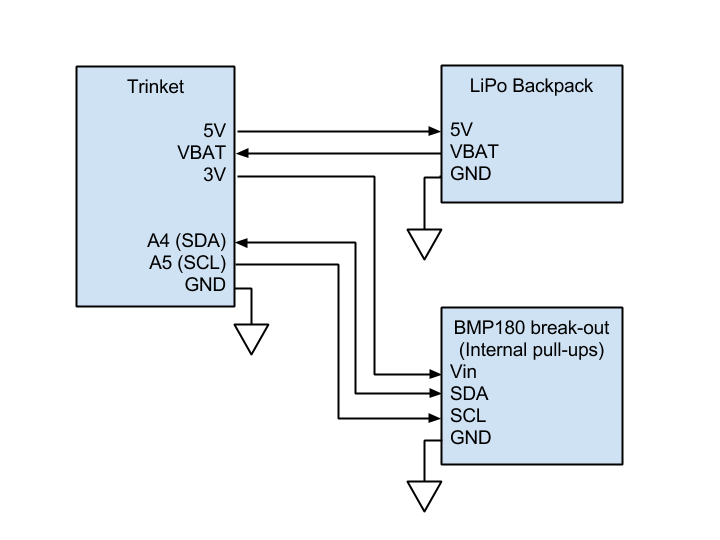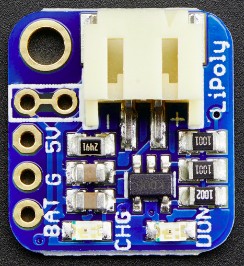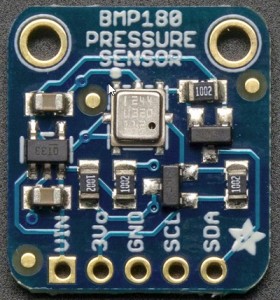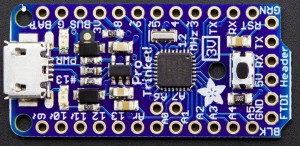 Assembly
Once I got the parts, assembling them took about 30 minutes. A few headers, some 30AWG wire and we're done.
Here is what it looks like before being fitted in the rocket: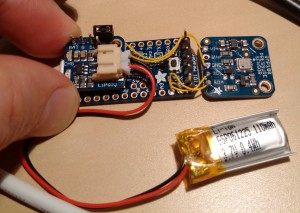 The switch area of the LiPo backpack is fitted with a mini 0.1″ jumper, to be used as a power switch. Connecting the Trinket Pro 3V by USB recharges the battery. The LED on digital pin 13 is visible if looking sideways at the board.
It's that easy! Now, I just need to program the firmware, mobile device app and build the frame to hold it in the rocket 🙂 A few weeks of work ahead at 3 hours per week!
The mechanical design of the frame to hold it in the rocket and the software will be described in my next posts.